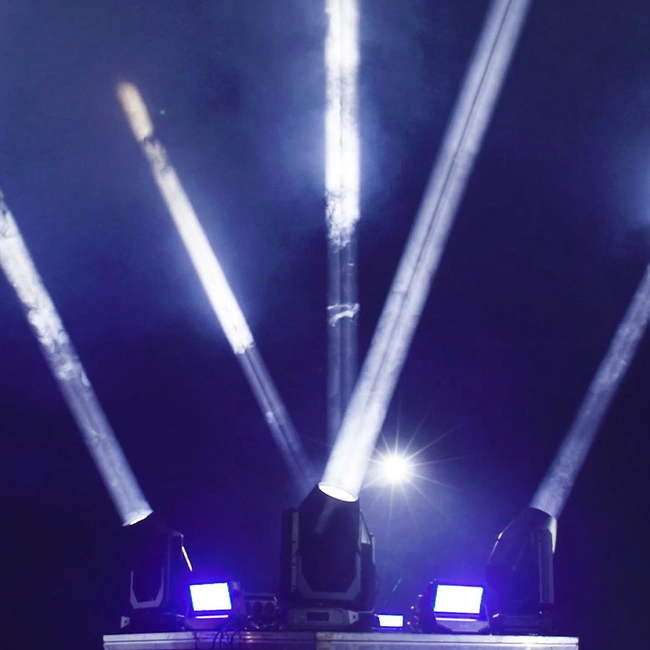 OTOS® SERIES
TAKE IT ON YOUR NEXT RIDE
R
In the world of motocross, there are many different types of riders with their unique styles and personality. Just like the lighting fixtures used to illuminate a stage or event, each fixture brings a distinct set of skills and abilities to the track. Some riders like to drive far going forward with intense speed and power output, some are making sure of their focused and precise movements, while others are like to ride soft with fluidity and grace, and certainly, there are always all-terrain riders who combine elements of all styles.

At the heart of it all, these riders share a deep love for the outdoors. Whether it's tearing through the dirt and dust, or braving rain and snow, they thrive on the rush of adrenaline that comes with each race. That's why we at Cameo have created the new OTOS® series, designed to help riders of all kinds get the most out of their outdoor experiences.

Explore our new series and find out which rider are you.

Take your performance to the next level.
OTOS® SP6
IP65 SPOT PROFILE MOVING HEAD
The OTOS® SP6 is made for precise and creative use. It stands out from the crowd as an IP65 spot profile with 600 Watt LED generating a powerful 86.000 lux at 6° beam angle. The optical system with 130 mm front lens enables an impressively wide zoom range from 6° to 46° without visible hotspots. The light beam can be shaped via 2 gobo wheels,  rotatable and indexable 5-facet prism and integrated 4-fold iris slider system with individual angulation and +/- 45° rotation. Light an heavy frost filters and the infinitely variable iris diaphragm round off the wide range of possibilities.
IP65 rating
Waterproof & rock-solid
No hotspots
Wide zoom range 6°-46°
High light output
600 W LED and 86.000 lux
Effects
Gobos, frost filters, prisms, iris
Linear CTO correction
2,600 K - 7,000 K
OTOS® B5
IP65 BEAM MOVING HEAD
Razor-sharp, dazzlingly bright beams still characterise the appearance of modern lighting designs. With the OTOS® B5, you can create these expressive looks on any stage. The IP65- compliant beam moving head is a light-intensive powerhouse based on a 480 watt discharge lamp and delivers an illuminance of 11,500 lux at 100m. Via the high-quality optical system with 205 mm front lens, the OTOS® B5 shoots out its beams with an impressively narrow 1° beam angle and sets precise, assertive accents on concert and festival stages, in the context of outdoor events or in large TV show productions.
IP65 rating
Waterproof & rock-solid
Razor-sharp beam
1° angle
High light output
511.000 lux at 15 m
Ultra wide
205 mm front lense
OTOS® H5
IP65 BEAM SPOT WASH MOVING HEAD
Having one device that can do many things gives you the freedom to create even more exciting stage experience. Its moving head is capable of many jobs, from a beam to a spotlight or wash light. The 480 W discharge-lamp moving light impresses with a powerful output of 19,000 lm, while the OTOS® H5's flat field filter enhances the uniform distribution of brightness at the same time without hotspots. There is a full range of colours for you to work with thanks to CMY colour mixing and additional colour wheel with 15 dichroic filters.
IP65 rating
Waterproof & rock-solid
High light output
19 000 lm
Product type:

LED Moving Light

Type:

IP65 , Moving Head , Profile Spot

Number of lamps:

1
Product type:

LED Moving Light

Type:

IP65 , Moving Head , Profile Spot

Number of lamps:

1
OTOS® H5
OTOS® H5
IP65 Beam Spot Wash Hybrid Moving Head
IP65 Beam Spot Wash Hybrid Moving Head